Many caravans these days have Roll Out Awnings fitted to them.
At Sar Major Canvas Goods we can fit walls to these awnings and extend your living space immensely.
We have many extras to suit your exact needs including windows, doors and partition walls.
The walls are easy to erect and come in a wide range of colours and fabrics including our amazing scenic mesh walls.
Super Deluxe Roll Out Awning Walls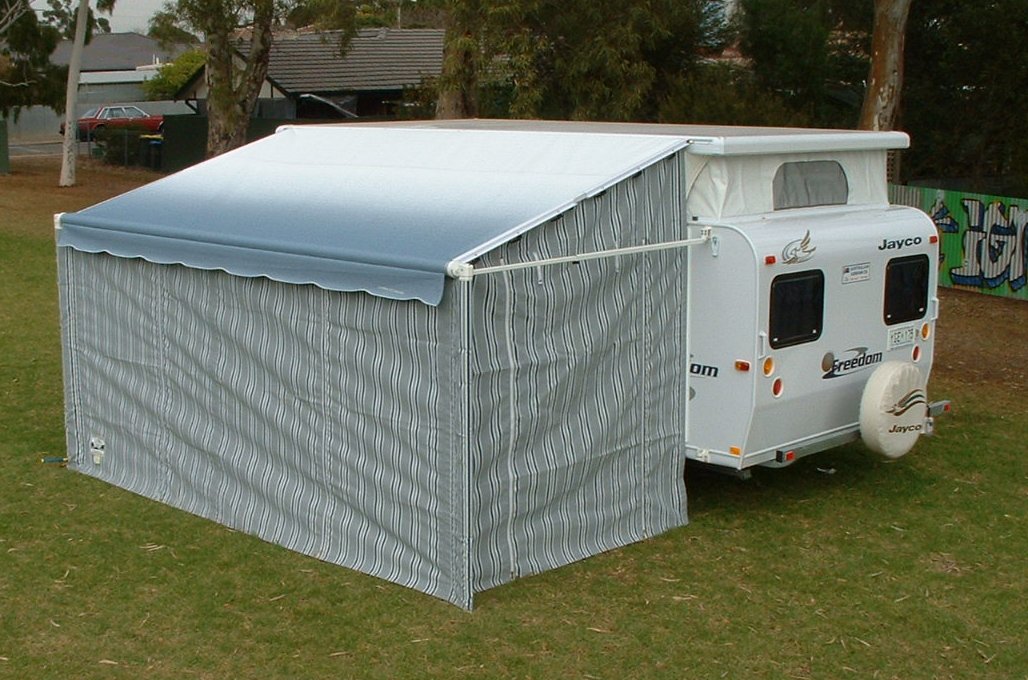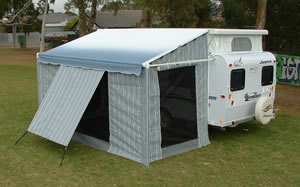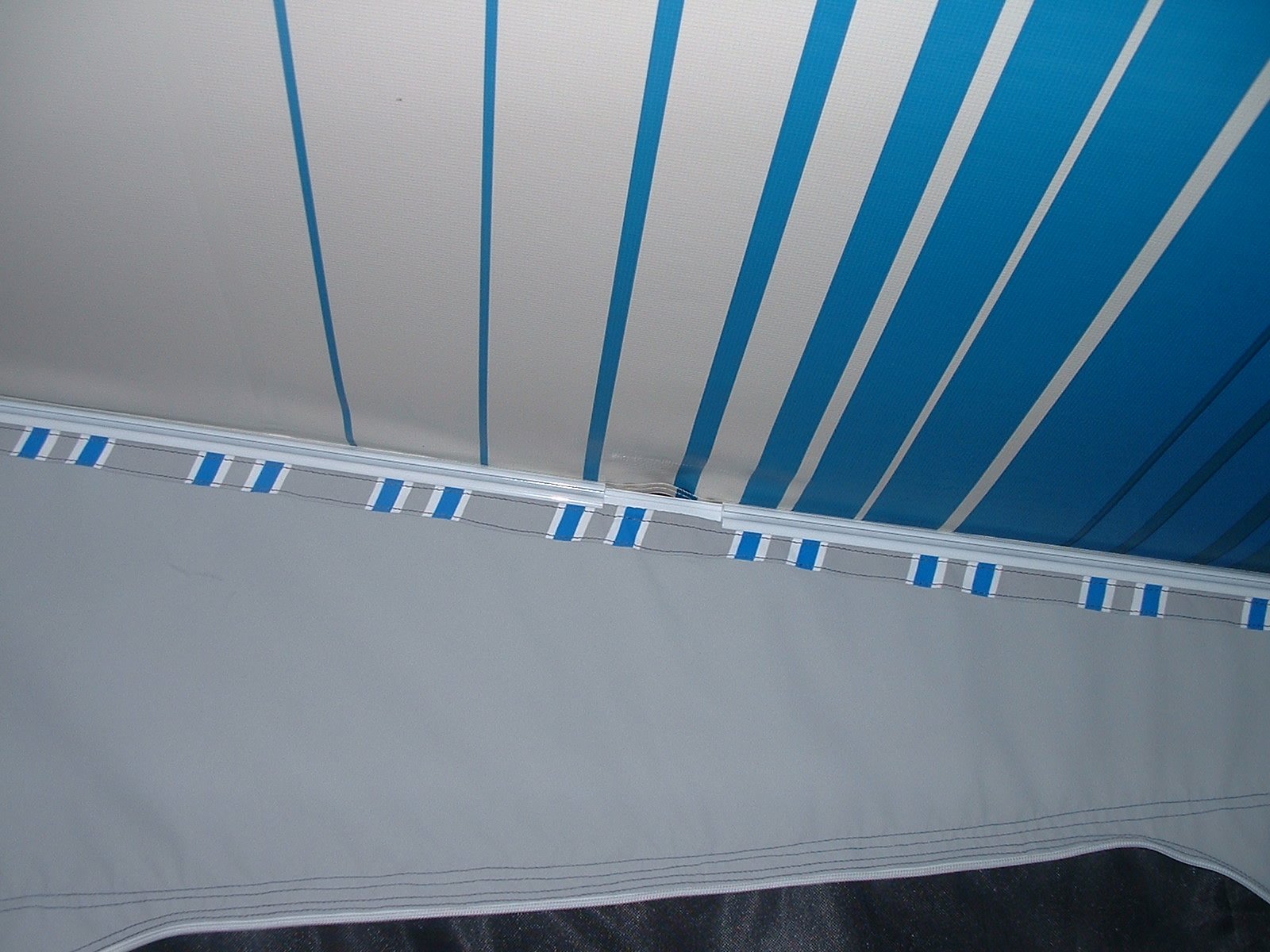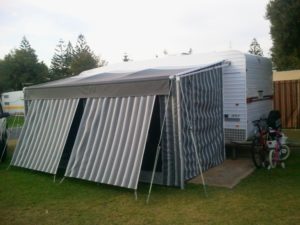 The Sar Major Super Deluxe Roll Out Awning Walls feature:
* 3 separate walls that zip together at the corners
* end walls slide into the track on your Anti Flap Kit (AFK) (included) which makes for a much better seal between the end walls and the awning roof.
* long wall slides into track already existing on your roller, pegs down to the ground and extends past end walls and velcros around the full height of the awning supports (this holds the wall tight for the full height of the wall and makes for a neater look)
* a separate flap slides into the upright tracks on the van and then velcros to the end walls (this make the walls easier to erect and dismantle)
* storm flap (draught skirt) along the bottom of your van
* front wall has one door as standard – more doors can be added
* long wall has a large scenic window
* on pop-top vans each end wall has a PVC infill to seal any gap at the top
* heavy duty zips
* other doors and windows can be added if desired
* end walls join to the storm flap with Velcro to make for a better seal in the bottom corners
* for pop-top vans a PVC infill attaches with a plastic rod slid into 2 brackets to make for a neater and easier fit
Scenic Mesh Roll Out Awning Walls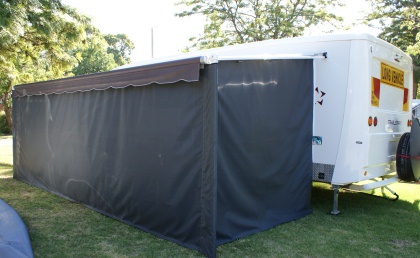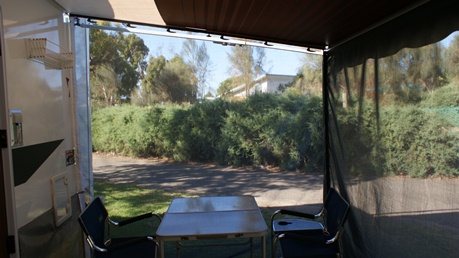 Sar Major are excited to be offering the latest in fabric technology. Our scenic mesh walls are PVC coated, high tensile polyester woven mesh, not shadecloth.
This makes them perfect for letting the outside views in while maintaining the comfort of UV, wind and rain protection.
Available as a full Roll Out Awning Wall Set or as individual walls that integrate with your existing walls, our scenic mesh can also be used for other applications such as outdoor blinds.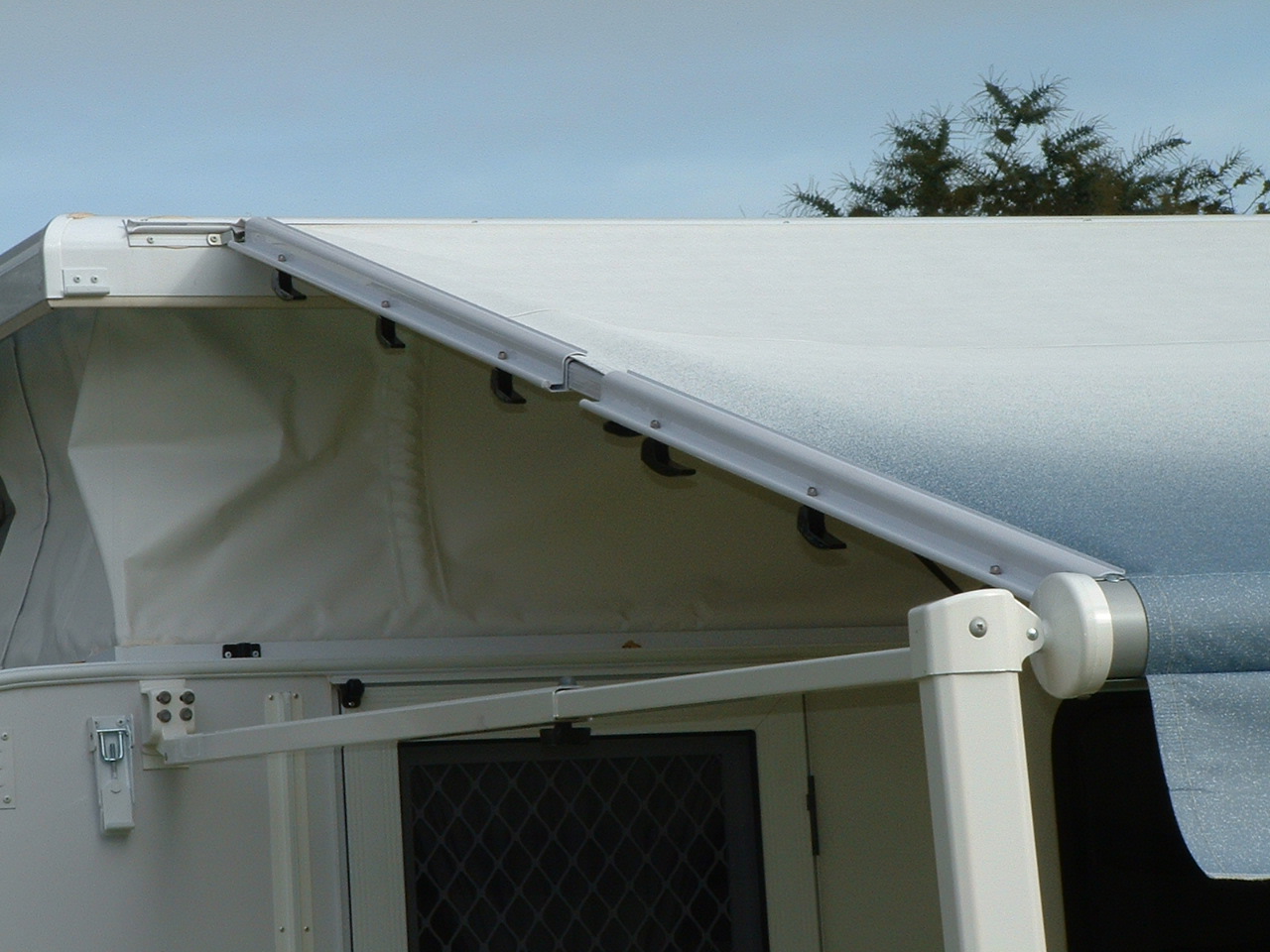 The Anti Flap Kit (AFK) system consists of a pair of special frames which attach to a bracket on the van and slide into a hole drilled in the roller. Part of these frames has a clamp system which tightens onto the awning skin and holds the edge of the awning secure along it's entire width. This stops any flapping of the awning skin ends in windy situations.
On the underside of the AFK an inbuilt track allows the end walls to slide in and attach securely making for a far better weather seal and a more stable annexe.
The AFK is strong yet lightweight, durable and easy to store.
Curved Roof Rafter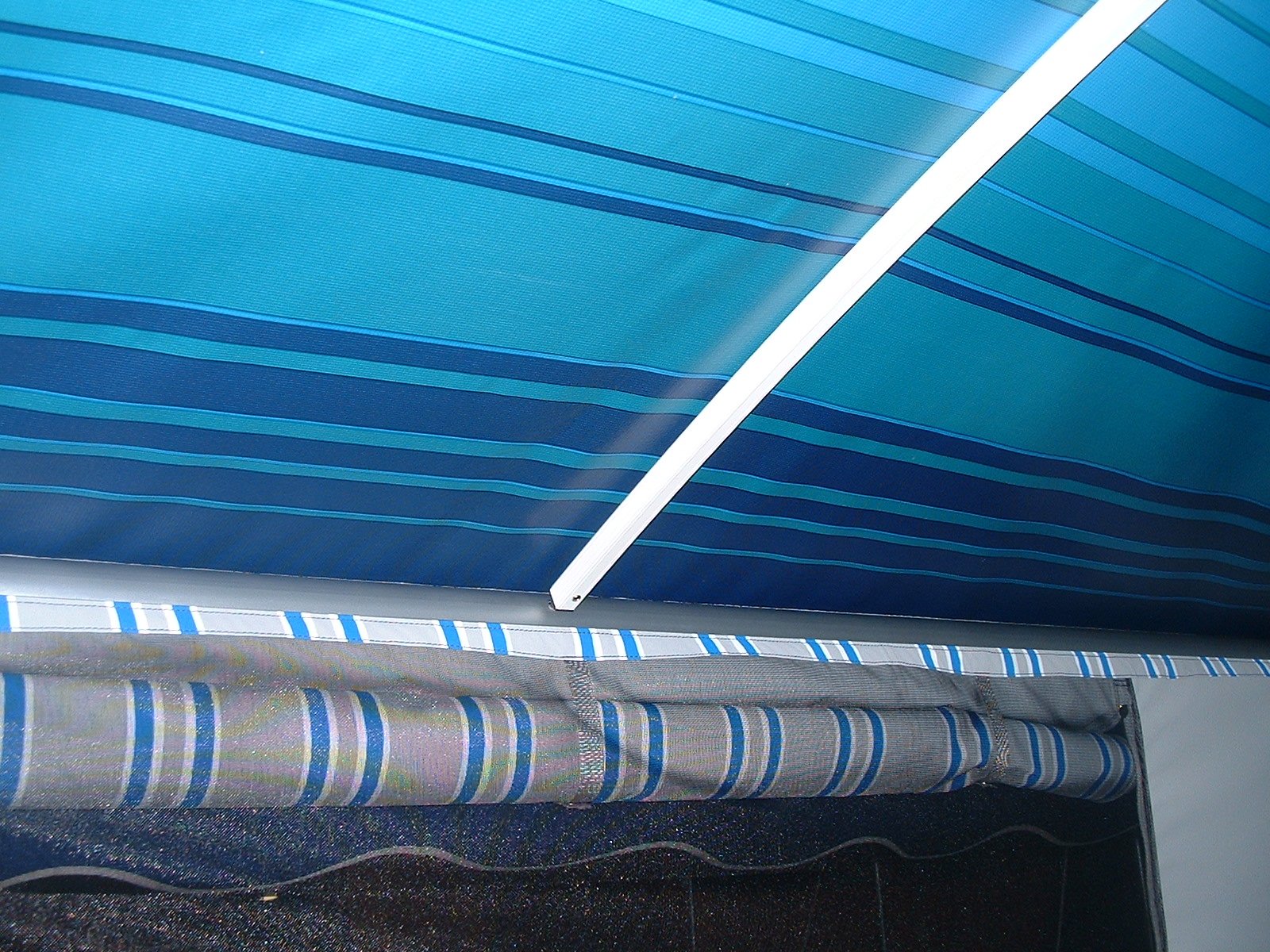 Some longer Roll Out Awnings may get a slight sag in the centre of the roof and have the possibility of water pooling when it rains. To alleviate this we have the Curved Roof Rafter.
When in place it gives the roof a slight bow and helps with water runoff. Awnings of 3.5 metres or more may require the addition of one rafter while two may be required for 5 metres or longer.