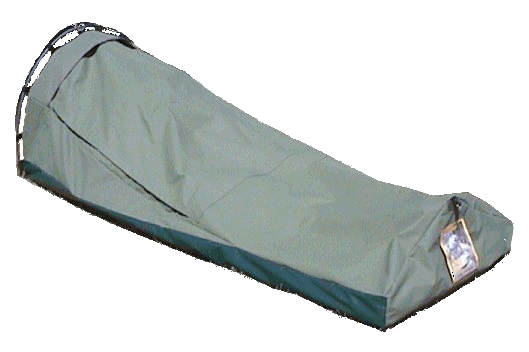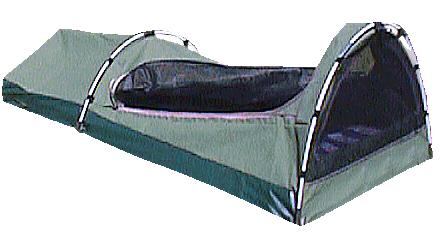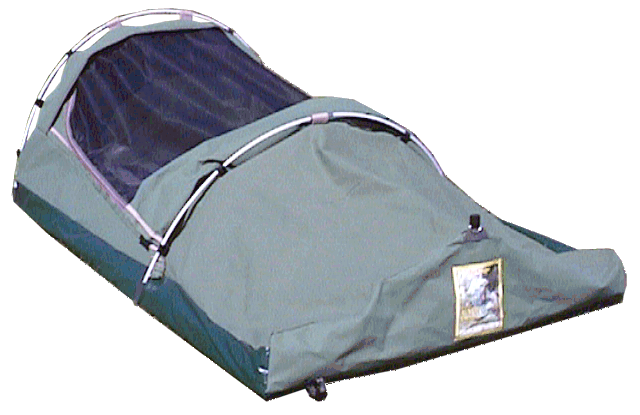 One of our most popular swags, the Sar Major Discovery Swag has flexible rods to keep the canvas suspended above you.
A mesh top and rear window allow for full ventilation, while offering protection from annoying insects.
The Discovery Swag is available in three sizes. For one person we have the Single (1 hoop) or the larger King Size (2 hoops) and for two people there is the Double (2 hoops).

NOW AVAILABLE ONLINE!!!
Visit our new online store for pricing and to purchase your Discovery Swag today. Delivery Available Australia Wide.


Sar Major Discovery Swags

Standard Features*
Mattress Size:
Single: 2040 x 760 x 50 mm
King Size: 2100 x 900 x 50 mm
Double: 2040 x 1200 x 50 mm
Mattress Type:
Cotton Cover
Medium Density Foam
Weight:
Single: 7 kg
King Size: 8 kg
Double: 9 kg
Material:
15oz proofed cotton top
Heavy Duty PVC base
*All measurements, weights and components are approximate only and may vary. Features and availability are subject to alteration without notice.