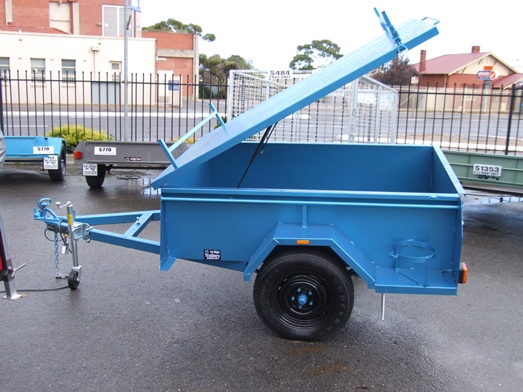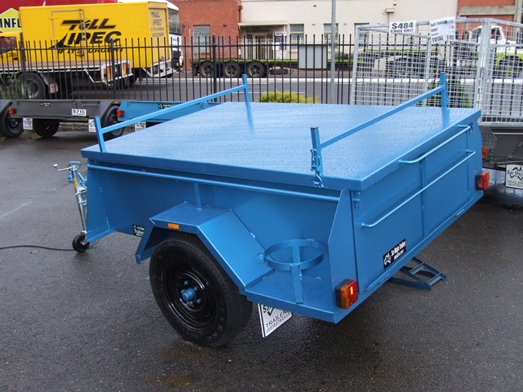 Pack your tent and camping gear inside your Camping Trailer. Put your Jerry can and gas bottle in their holders, our canoes on the roof rack and you're set to go! Based on our 7×4 trailer, the steel lid makes for secure and safe travel.
Rated 749kg


Sar Major Camping Trailers



Standard Features*
Chasis Rails:
50 x 50 x 2.5 Painted RHS
Chasis X Members:
50 x 50 x 2.5 Painted RHS
Draw Bar:
75 x 50 x 3 Painted RHS
Body:
1.6mm Flat Black steel
Floor:
1.6mm Flat Black steel
Wall Height:
300mm
Mudguards:
Standard 1.6 Flat Black Steel
Spare Wheel:
Mounted on Draw Bar
Tailgates:
Rear Drop Down With Handles
Tie Rails:
10mm Solid Rod All Round
Coupling:
50mm Standard Ball
Springs:
4 Leaf Slipper
Axle:
39mm Round
Paint:
Etched Primed Undercoat
Hammertone Industrial Enamel
Tyres and Rims:
Used
Additional Camping Trailer Features:
– 500mm High Sides
– Jerry Can Holder
– 4.5kg Gas Bottle Holder
– Lockable Steel Lid with Gas Struts
– Roof/Ladder Rack
– Swingup Jockey Wheel
So that we can give you the best product at the best price, Sar Major Trailers have a wide range of pricing and package options to suit your needs.


*All measurements, weights and components are approximate only and may vary. Features and availability are subject to alteration without notice.